A treasury of Florida drive-thru crime: Flashlight & A Biscuit, No. 21
In which Florida Man orders a burger with a side of anarchy.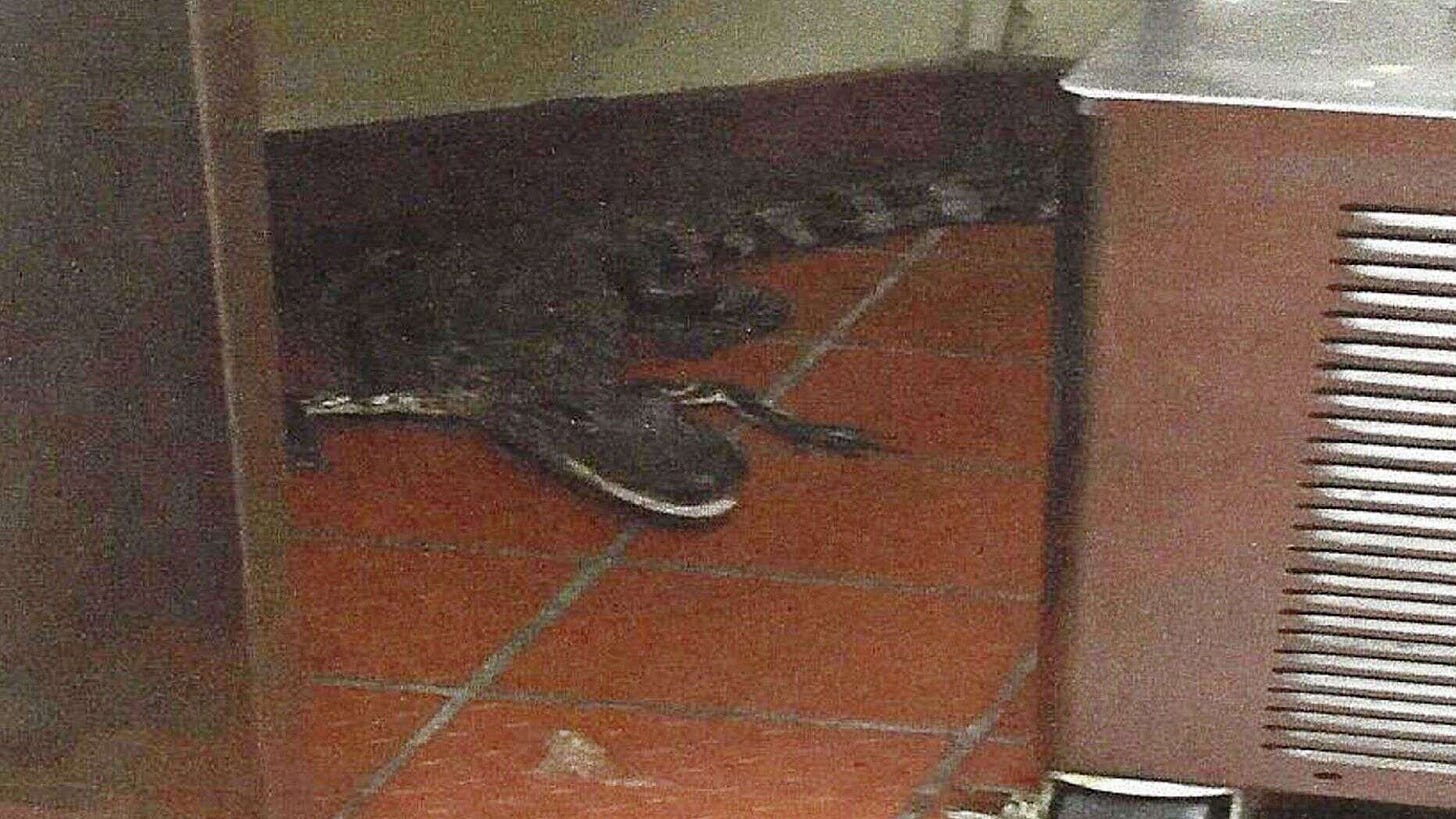 Welcome to Flashlight & A Biscuit, my Southern sports/culture/food offshoot of my work at Yahoo Sports. Thanks for reading, and if you're new around here, why not subscribe? It's free and all. Today: slather on the sunscreen and dig in the cushions for some change, we're going out for cheap eats and chaos in the Sunshine State.
The drive-thru is a truly miraculous creation, one that combines core American values like automobiles, fast food, convenience and the joy of avoiding human contact. I have wheeled through drive-thrus at literally every hour of the day, sometimes for a quick bite, sometimes because I need to soak up whatever evils I have in my system, sometimes because a greasy burger is the only cure for what ails you after midnight.
I was doing my usual stroll through the blasted hellscape that is 2020's news cycle not long ago when my mind turned to drive-thrus — thanks, specifically, to this story, a tale of a gentleman who absolutely lost his mind while in line at a Wendy's. He leaned in the window, began slinging straws and drinks onto the floor, and even reached for the cash register before getting bum-rushed right back out the window:
Look. I don't condone crime or property destruction. But as a guy who's raged in the line of more than one Wendy's — I happen to live not far from one that has some of the worst Yelp ratings you'll ever see — I've got to say: my man, I understand.
It should surprise you not at all that this particular drive-thru invasion happened in Florida. Hell, it was probably only the fifth-weirdest thing that made the Tampa police blotter that night. But it was by no means an isolated incident. Here's a brief survey of drive thru-related crime in the great state of Florida; by the time you read this, there'll probably be three more worthy additions:
2014, New Smyrna Beach: A gentleman decides he wants Taco Bell at 3 a.m. Only one problem: all he's got is a bicycle. He refuses to leave, and when the police arrive, he gets into a wrestling match over the Swiss Army knife he's got clipped on his belt. Spoiler: he's drunk.
2016, Miami: Two thieves clamber in through the drive-thru window of a closed Burger King, spend 20 minutes inside, and make off with a safe containing thousands of dollars. What exactly were they doing for those 20 minutes?
2016, Jacksonville: Two citizens hold down a man who was trying to climb into the drive-thru window of a Burger King and steal the cash register. Our intrepid fellow "told police he would admit to trying to steal the register if they would let him talk to his girlfriend, who was standing 100 feet away. He yelled to her that he loved her, and wanted to get her money to get off the street." Aw. That's sweet.
2017, Miami: A happy story! A McDonald's worker leaps out the drive-thru — hey, there's a reversal — to help a woman who is having a heart attack with her kids in the car.
2018, Tampa: A gentleman is arrested after mistaking a bank teller's window for a Taco Bell drive-thru. The gentleman "reportedly asked the bank manager for a burrito and then drove away after he was told he was not at Taco Bell." Did I mention he was drunk? Did I need to?
2018, Ocala: Why should McDonald's get all that sweet, sweet drive-thru traffic? An Ocala couple sets up a drive-thru drug distribution window in their mobile home, complete with operating hours. Shocker: they get caught.
2019, Jacksonville: A man calls the police after getting into a verbal altercation with a KFC drive-thru worker who then hit him in the face with an entire box of chicken. "I noticed the young lady was taking money and she did not wash her hands. She was eating at the drive-thru as well. So I started videoing it just so I could go in and show the manager why I didn't want the food that she was preparing for me."
2020, Orlando: A man is arrested following a string of incidents in which he exposes himself to drive-thru workers at a McDonald's. You know, I never want to see anyone get scalded by hot drive-thru coffee, but in this case I'd make an exception.
2020, Bradenton: After getting honked at while in a Burger King drive-thru line, a man climbs out of his car and begins waving around a gun, screaming "I'll kill anyone in here!" (He does not.)
2020, Miami Gardens: With most restaurants closed because of COVID restrictions, a would-be Bonnie and Clyde get inventive: they start robbing Wendy's and KFC drive-thrus with a rifle. They come away with a less-than-staggering $217 before getting caught … and because they're robbing national chains, they get charged with a federal crime. Whoops.
All of these pale before the granddaddy of all Florida drive-thru tales, though:
2015, West Palm Beach: A man throws a live, three-foot alligator through the drive-thru window of a Wendy's (see photo above). Nobody is hurt, and Florida Fish and Wildlife Conservation officials corral the gator. "He does stuff like this because he thinks it's funny," the gator-tosser's mother says, and, uh … ma'am, I hate to say it, but he's kind of right.
Never change, Florida. Or, as they say over the drive-thru speaker: Nfffkkhhzz chxggzz, Flrrnngh.
---
Listen to this, pt. 1
Twenty-five years ago at the Source Awards, OutKast's Andre 3000 drove a wedge between the East Coast-West Coast rap war by declaring, "The South's got something to say." A quarter-century later, he was absolutely right, and NPR has created a magnificent, sprawling project dedicated to tracing the best of Southern rap since that fateful day.
From the sinister vibe of Geto Boys' "Mind Playing Tricks On Me" (above), one of the most unsettling rap songs ever, to the chaotic wonder of OutKast, to the thundering club jams of Lil Jon, and right on through the hazy brilliance of Future, Southern rap hits every mark of genius. Use that NPR list — yeah, I know, it sounds weird going to NPR for rap, but trust me — as a way to discover some new, hidden gems.
---
Listen to this, pt. 2
Old 97s, Twelfth
For the traditionalists among you, I present Twelfth, the 12th (whoa) studio album from Old 97s, a crew of guitars/bass/drums/whiskey/cigarettes alt-country veterans. From the opening rockabilly beat of "The Dropouts" to the photo of Roger Staubach on the cover, this is familiar nod-your-head rock, music to raise a glass to on the weekend. Recommended, as is all the Old 97s catalog. (Best bit of Old 97s trivia: in order to dodge some contractual requirements, they've toured as their own tribute band. That's commitment to the cause, man.)
The ongoing Flashlight & A Biscuit Spotify playlist, for your musical enlightenment:
---
My stuff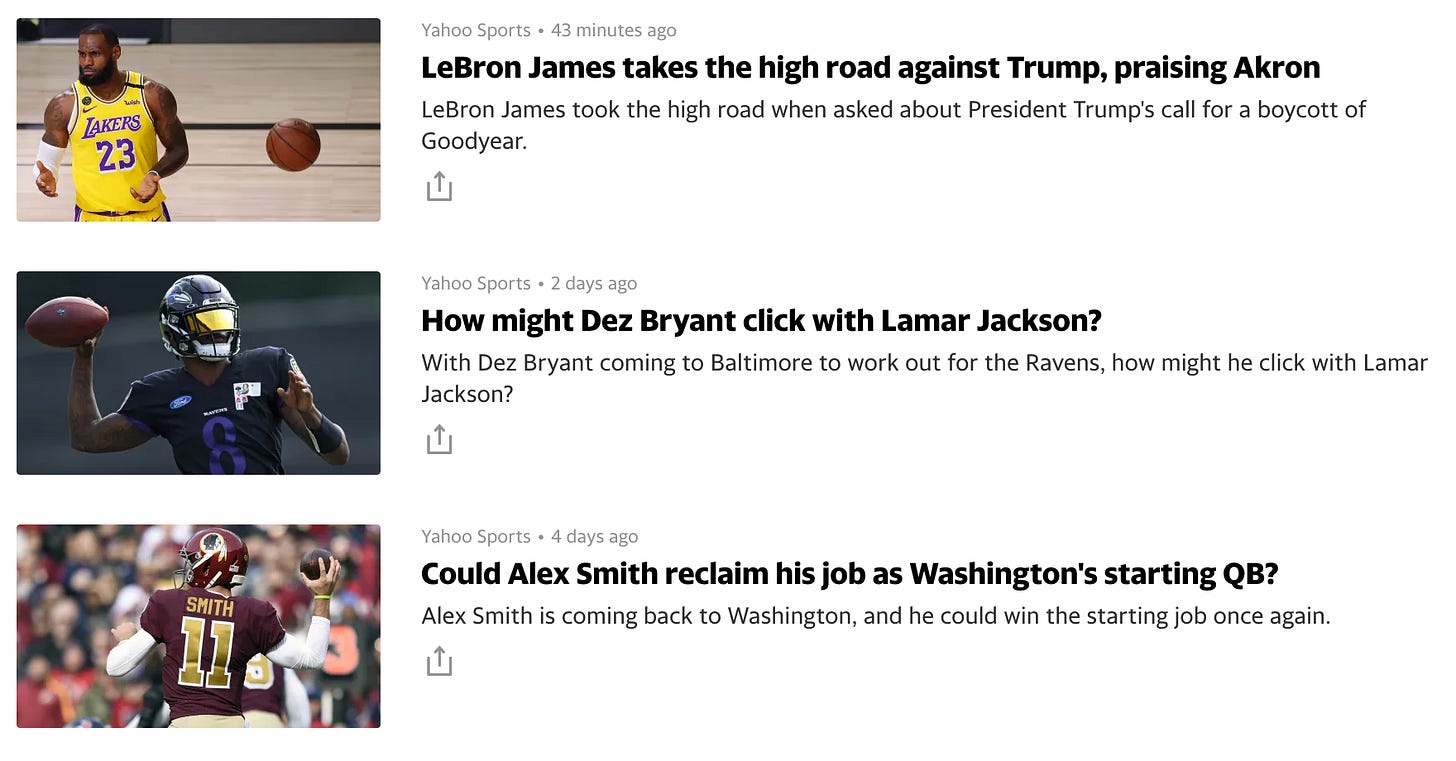 Over at Yahoo this week, I wrote on LeBron James taking the high road after President Trump critiqued James' hometown icon Goodyear, along with NFL hits on Dez Bryant and Alex Smith. Also feel free to subscribe to the Yahoo Sports Read & React newsletter for more of my sports and sports-adjacent content, free every weekday.
---
Last call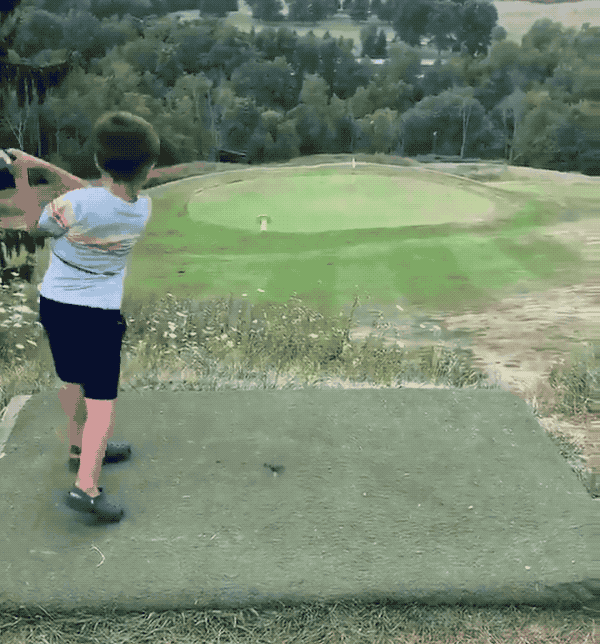 Little man here in Wheeling, West Virginia, swinging right-handed with a left-handed (crossover) grip, wearing crocs, just drained a hole-in-one on this par 3. Oh, and he's four years old and he's only been playing a year. I don't know this kid, but I kind of hate him.
---
That'll do it for this week. Stay safe, wear a mask, and if you go to the late-night drive-thru … make sure you take pics. See you next week!
-Jay
If you enjoyed this, order the weekly Flashlight & A Biscuit combo: a weekly newsletter with fries and a drink for the low, low cost of free*:
*-Fries and drink not included